Audio-Visual Instructions for the Specialized Class Labs (Type 210)
Introduction: Specialized Class Labs
About half of the scheduled learning spaces at the University of North Texas are considered general use classrooms, or Type 110 Classrooms. General use classrooms are discipline-independent and are equipped with a standardized audio-visual solution, creating a consistent experience across these spaces for instructors but without any specialized, discipline-specific software, hardware or other equipment. General use classrooms are centrally managed by the campus (DSI: Digital Strategy and Innovation).
While there are three general use classrooms located in the CVAD Building, the other forty-five spaces are considered specialized classrooms, or Type 210 Class Labs, which are managed by the college and eqipped with discipline-specific software, hardware, and other equipment required for art and design curriculum.
Where possible, we align our solutions with those used in the general classrooms found on campus and unnecessary are avoided. Because of the nature of art and design curriculum, it is necessary to provide solutions that deviate from those standards in many cases. Example: Mac computers are provided in all CVAD specialized class labs, the general use classrooms provide Windows computers exclusively.
The specialized class labs are supported by the CVAD IT Services department, while deviating necessarily from the general use classsrooms on campus, are equipped with solutions consistent with one another whenever possible. Example: The audio-visual solution is essentially identical across all of our supported spaces. The consistency of technology and services across our spaces allows us to provide the best possible response and resolution times when an issue occurs, or a question is asked by an instructor.
The Class Laboratory Lifecycle Management Group Homepage, part of the Academic Technologies Governance Committee, is responsible for aligning solutions whenever possible, and for ensuring these spaces are effectively supported. All support requests for the specialized class labs in CVAD, should be directed to the CVAD IT Services department.
Please take a moment to review this document. If you have questions, please feel to free to send us an email, give us a call, or come by our office: we are located on the third floor, #371 (next to the CVAD Computer Lab) of the Art Building.
Desktop Shortcuts
The Request Support shortcut can be used to notify the CVAD Service Desk when there is an issue that needs to be addressed in the classroom. If there is an issue with the lectern computer or audio-visual equipment, use this shortcut to request support by reporting the issue and a technician will come to your classroom right away. The shortcut goes to our classroom support form: instructors can report issues and request support, or make a general request such as requesting a software application.
The Useful Links shortcut brings you to a page that has some commonly used links: Canvas, MyLab, and others.
We have been asked by instructors in the past how they should report an emergency in a classroom, so we thought it best to add a link that made that clear so as to not delay a response. The Emergency Response Information shortcut tells the instructor to call 911 in case of an emergency and also provides some useful links found on the UNT Police Department and UNT Risk Management websites.
In case of an emergency, the appropriate action is to Call 911 immediately.
Audio Visual System Information
Below are the various comnponents that are in use in these spaces along with some user manuals, helpful tutorials, and software information. If you have any questions, or would like us to include some additional information, please email the service desk.
Extron TLP Pro 725T Touchpanel
The touchpanel is used to control the audio visual set-up: choose between a Mac or Windows computer, turn on/off the projector, turn on wireless streaming to the projector, and control the room camera, speaker volume, and microphones.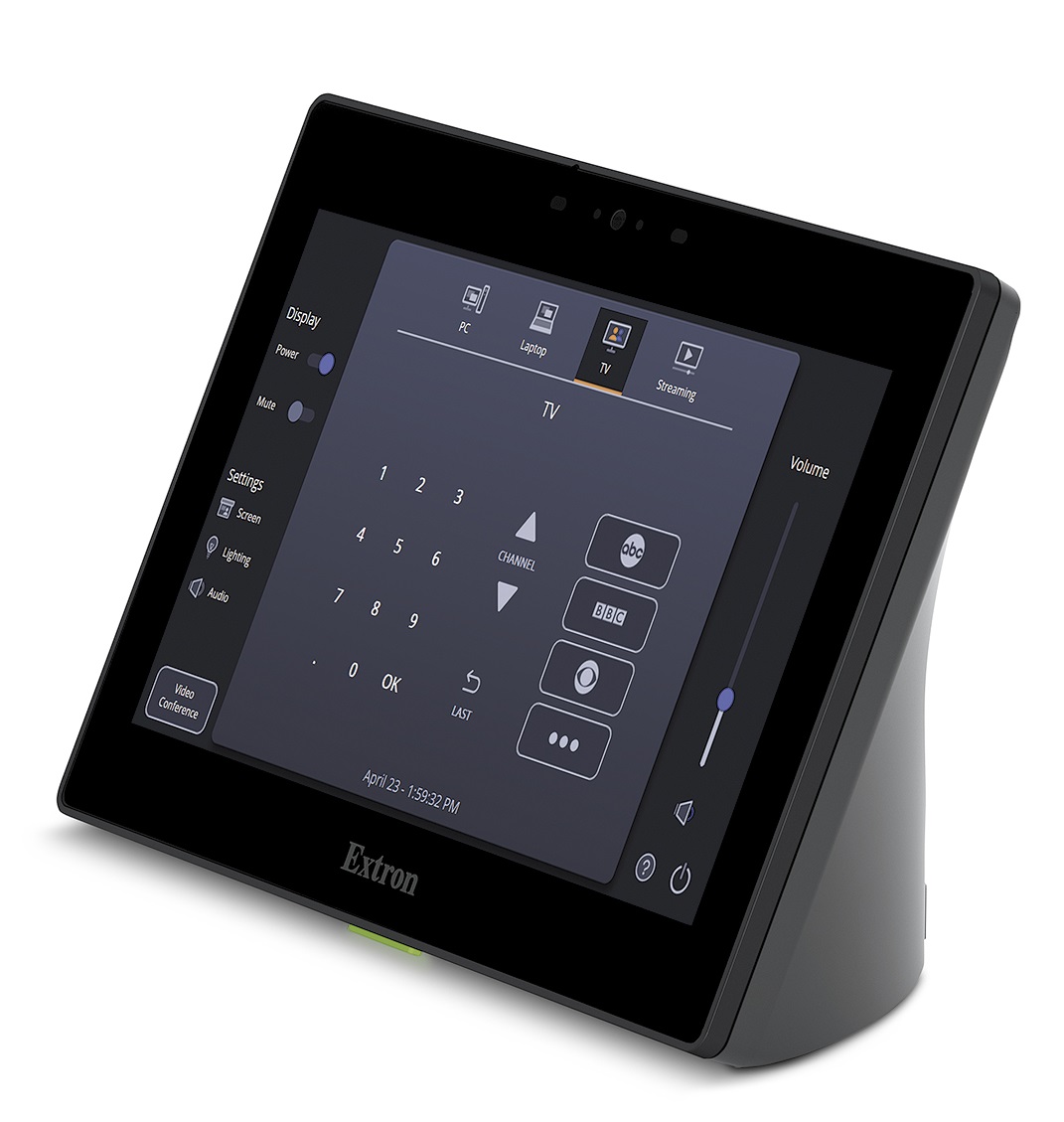 The Extron TLP Pro 725T is a 7" Tabletop TouchLink® Pro touchpanel with many enhanced features. Inside there's a powerful new quad-core processor and eight times more memory feeding the seven inch, high resolution capacitive touchscreen. The enhanced touchscreen delivers stunning graphics and superb durability with scratch and smudge resistant Corning® Gorilla Glass®. Outside you'll find a stylish, ergonomic enclosure that will complement any contemporary presentation environment.
The TLP Pro 725T was designed for today, but with an eye on the future. With its improved graphics engine, quad-core processor, and increased RAM, you'll see faster background graphic loads and crisper page flips. These performance enhancements offer an enhanced user experience now, while providing ample memory and processing power to support exciting new features and capabilities in the future via firmware upgrades.
Touchpanel Layout and Options: CVAD Academic Spaces
When you arrive in the classroom, the touch panel will most likley be asleep: it is programmed to shutdown to conserve power when not in use (it also increases the life of the device). It takes around 15 seconds to wake: this is to allow the projector time to warm up.
Below is an image of the touchpanel configuration that is used in our classrooms, along with a description of how to use each feature on the touch panel.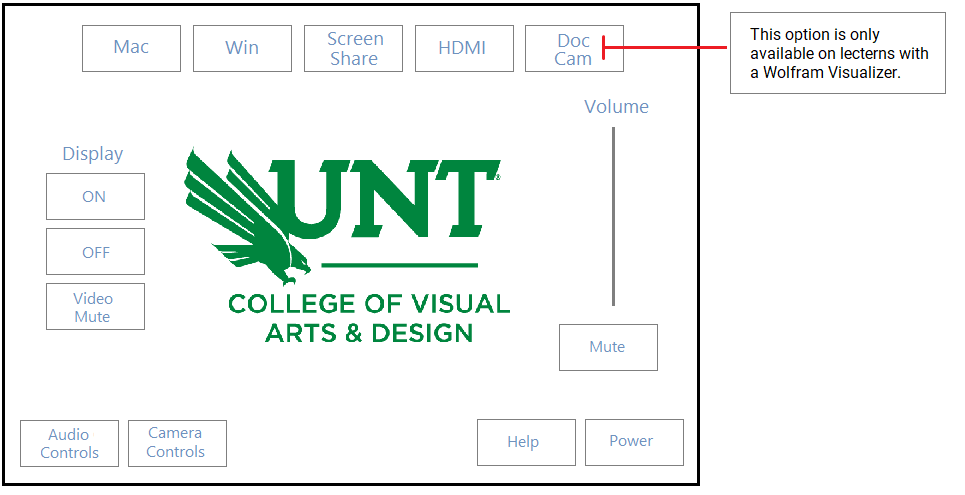 Display (ON/OFF/Video Mute): The ON/OFF buttons control the power to the projector. Video Mute will blank the display without turning off the projector.
Volume (MUTE): This is the master volume control, the slide bar sets the volume of all devices across the board and the MUTE button silences all audio output from the audio visual system.
Audio Controls : This opens the advanced audio control panel, where you can set the volume of the microphone independently of the other devices.
Camera Controls : This opens the control panel for the room camera (mounted in the celing). You can turn the camera (360 degrees) and zoom (12x). When you find a camera position that you want to be able to return to, hold down one of the preset buttons and the touch panel will store the setting. To have the camera return to that position just press the preset button again without holding it down. The control panel does not show the camera feed, to see what the camera is displaying you will need to use one of the camera software applications installed on the lectern computer.
Help : This will provide you with our phone number, in case you need to call us: you can use this to reach us for support if there is an issue with the lectern computers and\or you are not able to reach our support request form.
Mac : This button switches the input to the Mac computer installed in the lectern. The monitor, projector, and all AV equipment will receive their input from the Mac computer.
Windows : This button switches the input to the Windows computer installed in the lectern. The monitor, projector, and all AV equipment will receive their input from the Windows computer.
Screenshare : This button switches the projector input to the Airtame 2 that is installed in the room to provide screen sharing. The projector and all AV equipment will receive their input from the Airtame 2 but the monitor will still display the the last input. Example: if the instructor is using the Mac computer in the lectern, when they switch the "Screenshare" the projector will show the Airtame 2 and allow people to connect wirelessly and all output from the audio visual system will come from the streamed device, but the monitor will continue to display the lectern computer so the instructor will still be able to use it while screen sharing is active.
HDMI : If the lectern has an HDMI jack available in the "cable caddy" near the front of the lectern (also contains power outlets) you can plug a device in and press the HDMI button to change the audio visual input to that device. This should only be used by devices that cannot stream wirelessly through the Airtame 2.
DOC CAM : This option is only available in rooms with a WolfVision Visualizer. When you select DOC CAM, the WolfVision Visualizer provides the input directly to the audio-visual system. With the IPEVO,and this is an option with the WolfVision as well, you are able to display the content from the Document Camera using the one of the camera software applications installed on the lectern computer.
Product Information: User Manual
Dell UltraSharp USB-C Hub Monitor (16:10 Aspect Ratio)
The displays that are mounted on the instructor lecterns have built-in docking stations to allow you to charge a conmpatible laptop. Addtional USB Type-A and USB-C ports are located at the front of the monitor allow quick connections to storage devices, mobile phones, and other peripherals, while enabling up to 15W of power delivery via USB Type-C (used to charge compatible mobile devices).
Connect your laptop to the monitor and charge your laptop using one cable. Use the USB-C port shown in the picture to the left.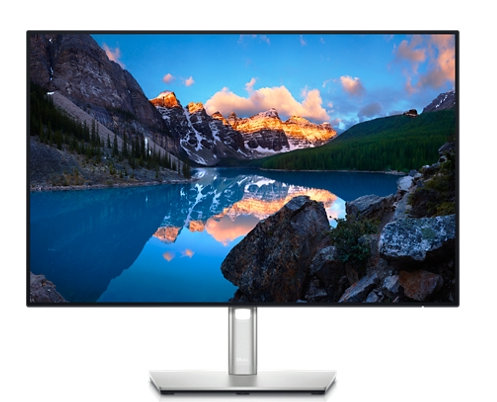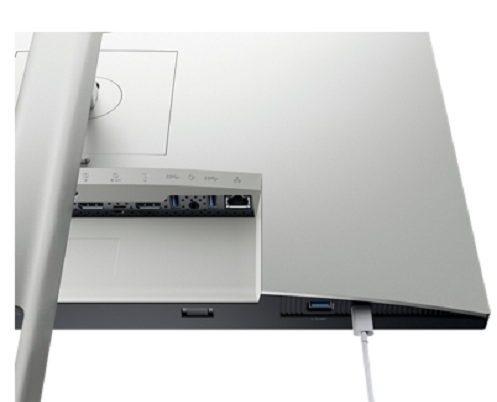 The UltraSharp display features a native resolution of 1920 x 1200 with a 60 Hz refresh rate, as well as coverage for 99% of the sRGB and Rec. 709 color gamuts. It also features In-Plane Switching (IPS) technology, support for 16.7 million colors, a 16:10 aspect ratio, an anti-glare coating with a 3H hardness rating, a static contrast ratio of 1000:1, a typical brightness level of 350 cd/m2, an 8 ms response time in normal mode, and a 5 ms response time in fast mode. Using the 178° horizontal and vertical viewing angles, it is possible to watch content from virtually any position.
Epson PowerLite L735U Full HD WUXGA Laser Projector
The projector in each classroom is controlled by the touchpanel. You can project from either the Mac or Windows computers that are in the lectern, any laptop that is on the wireless network (using the Airtame 2 wireless streaming device), or the Wolfvision Document Camera.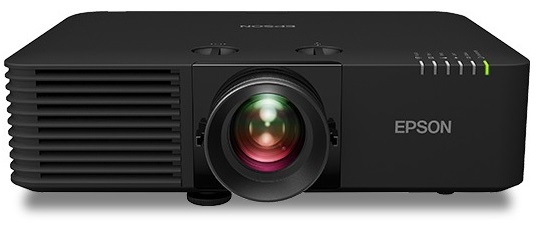 Offering 7,000 lumens of brightness1, this high-performance laser projector delivers bright, beautiful images for signage, wayfinding and more in astounding Full HD WUXGA resolution. Ideal for nearly any application — from museums to meeting rooms — the PowerLite L735U projects up to 500ft and features built-in tools to seamlessly support multi-projector setups. Designed with convenience in mind, this flexible laser projector includes a virtually maintenance-free 20,000-hour laser light source, easy-to-use tools for simplified installation, and a built-in content creation app to help you develop and share your creations.
FAQ: Frequently Asked Questions
JBL Speakers
Each room is equipped with at least two ceiling mounted speakers. Two types are in use, the ones installed in a particular classroom is determined by whether it is an open or closed ceiling. Both options offer exceptional sound quality.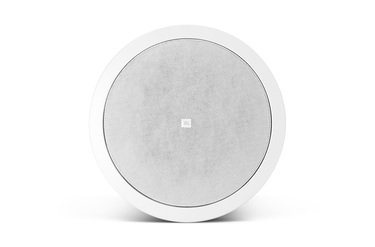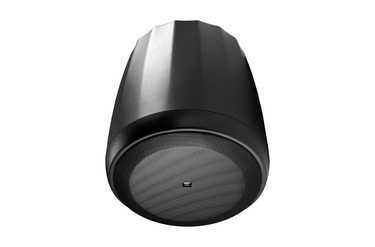 JBL peakers provide outstanding sound and coverage to rooms and venues, while providing superior voice and musical clarity for rooms with difficult acoustics. The diverse line-up, coupled with stylish design, is suitable for a wide variety of applications and decors, from convention and exhibit spaces to atriums, restaurants and retail stores.
Shure QLXD14/85 WL185 Wireless Microphone System
* Unfortunately these will not be available until sometime during the Spring 2022 semster due to supply chain issues.
The wireless microphone systems available in each room are designed to allow each user to use their own lavalier (or another type if preferred) microphone. This solution was chosen to address health and safety concerns. The system includes a wireless trasmitter that clips onto the speaker's belt and the microphone attached to the transmitter can be swapped out quickly and easily.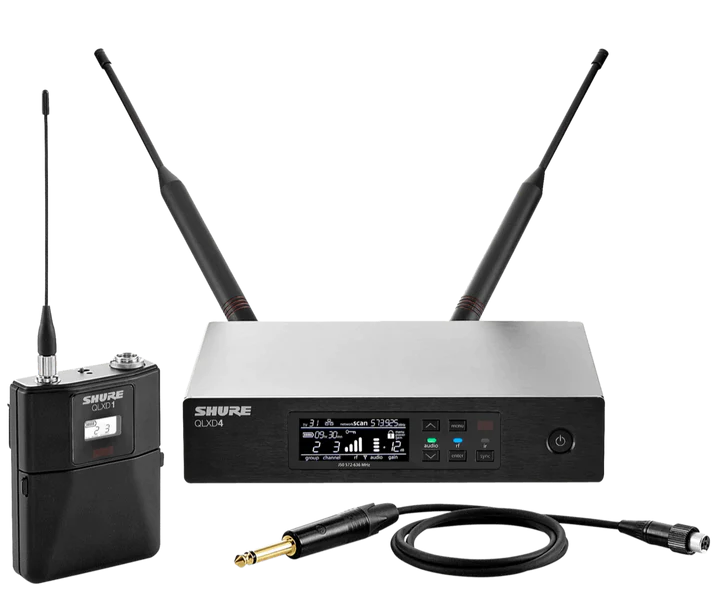 QLX-D® delivers outstanding wireless functionality ideal for mid-size events and installations in businesses, hotels, and government offices with conferencing spaces; schools, houses of worship, and live performance spaces.
User Manual\Technical Specifications
Wireless Remote Antennas Tools
Airtame 2
Each classroom is equipped with an Airtame 2 wireless streaming device. Wireless screen sharing makes it easy to engage the room, whether you're teaching a class, or collaborating with colleagues. Cast from your personal device to the shared screen. The Airtame 2 allows streaming from virtually any laptop or mobile device: Mac, Windows, Android.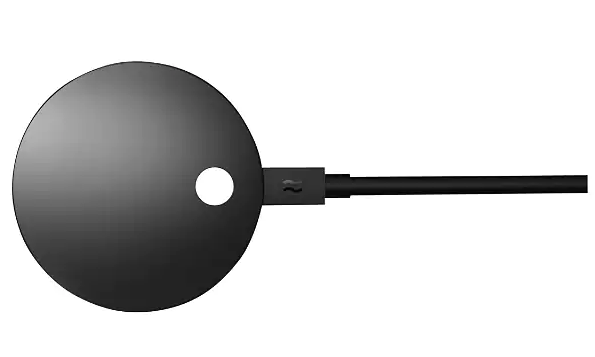 If you are using a CVAD-provided laptop, you can install the Airtame app from Self Service if you are using a Mac and from Software Center if you are using a Windows laptop. Students can download the applications from the Airtame website. No app is needed to connect from mobile devices (you can connect directly with Airplay, Google Cast or Miracast) and on a Mac laptop, though the app offers addtional functionality, you can connect as you would to an Apple TV using Airplay. For Windows users, the Airtame website has a portable app available for download so that no install is needed: look for Windows (no admin rights) in the download section.
Share from any device with Miracast, AirPlay, GoogleCast, or from the Airtame App.
Share what you want, with full screen mirroring or just a single window; even cast to multiple screens.
Share it securely, with PIN code connect.
No shared content leaves your local network.
Connecting to an Airtame 2
Here is the screen shown on the projector when the instructor chooses the "Screenshare" option on the touch panel: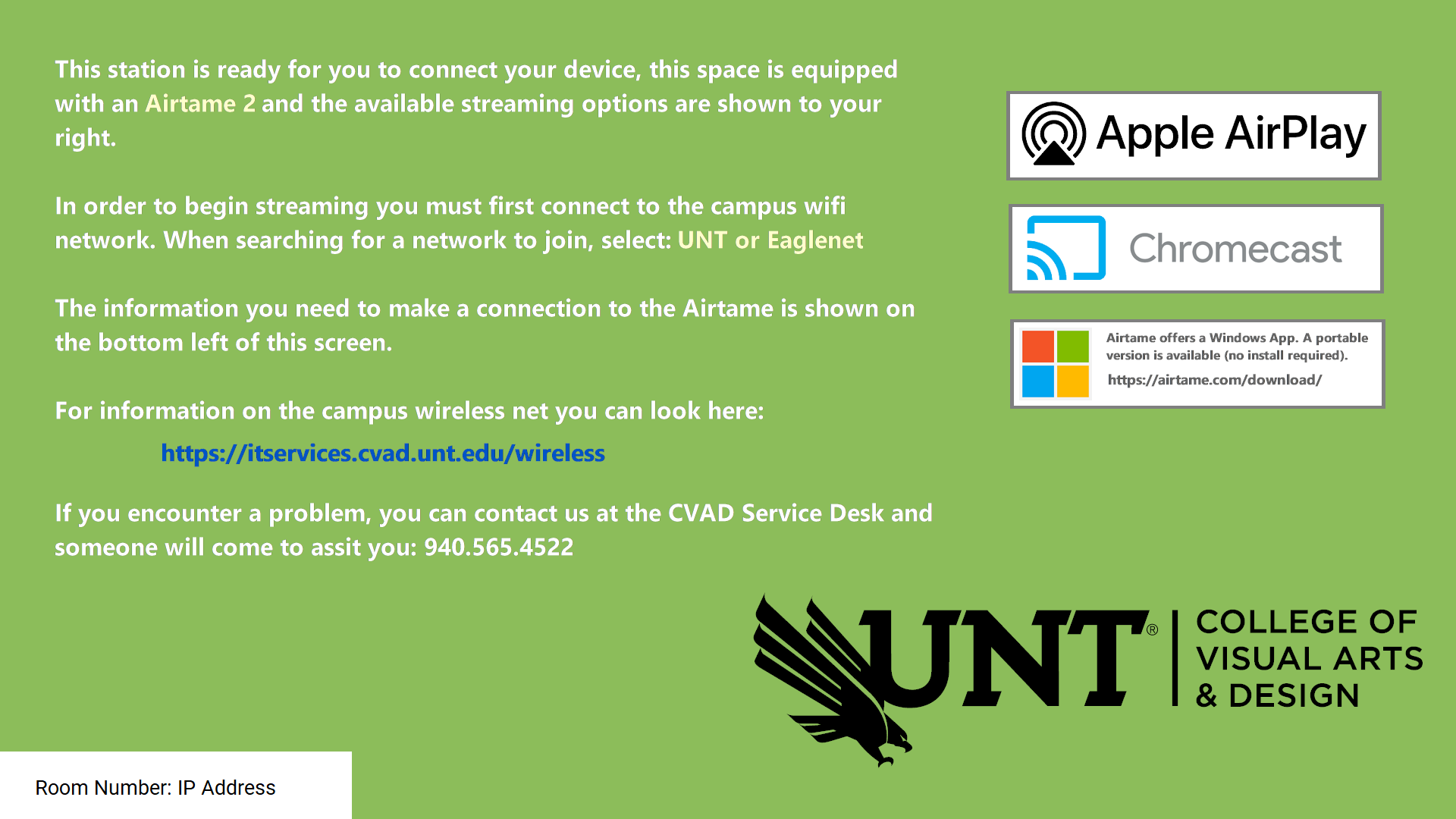 We have around 50 Airtames in use in the building. When you attempt to screenshare from a device, you will be presented with a list of Airtames to choose from: the information in the bottom left of the screen will help you identify which one to select. Once you select the Airtame you want to stream to, you will be prompted for a pin code: the pin code will be displayed on the projector. Once you type in the pin code your device will begin streaming to the projector.
If the app is asking you for a pin code but it is not being shown on the projector: you are likely trying to connect to the wrong Airtame.
In the bottom left of the screen, in addition the room number, the IP address of the Airtame is also displayed: you can use this to connect as well if you are using one of the Airtame apps.
Cameras
Each of our classrooms have three cameras available to you: a web camera, room camera, and document camera. There are two types of document cameras available in our classroms: the one available in a particular classroom is determined by the program courses for which the classroom is used.
* Instructors may add an additional camera (or any peripheral device for that matter) by using one of the USB-ports on the monitor.
Below are the technical specifications, user manuals, and instructional materials and HOW-TOs for using each of the cameras available in our classrooms.
Web Camera: Logitech 925e Webcam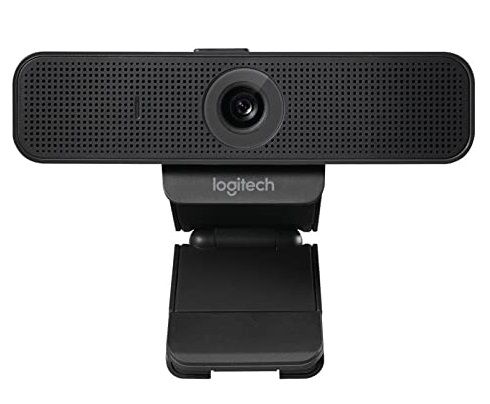 The Logitech C925e is an HD 1080p webcam that delivers professional video and sound, engineered for all-day use, C925e provides H.264 with Scalable Video Coding (SVC) and UVC 1.1 encoding to minimize dependence on computer and network resources, producing a consistently reliable video-conferencing experience even when bandwidth is limited. C925e provides HD 1080p/30 fps and HD autofocus for true-to-life clarity in a fixed 78° field of view that's just right for individuals. Plus, RightLight 2 technology works in the background to constantly and intelligently adjust visual quality.
The C925e is Certified for Skype for Business and Microsoft Teams®. Certifications and compatibility with other popular applications include BlueJeans, Cisco Webex®, Fuze, Google Meet™, GoToMeeting®, Lifesize Cloud, Pexip, RingCentral Video, Vidyo, and Zoom®.
PTZOptics 12X-SDI: Point Tilt Zoom Camera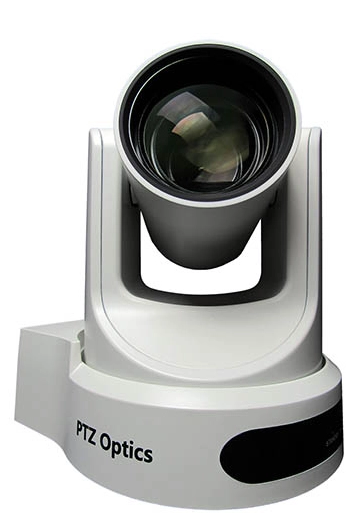 The PTZOptics 12X-SDI is a 1080p camera with 12X optical zoom for capturing both wide angles and long shots. With support for 3G-SDI, HDMI, and IP streaming (H.264, H.265, & MJPEG), this camera is ideal for broadcasting high definition video signals for broadcast, recording, or video conferencing applications.
Product Information: User Manual
Document Camera: Wolfvision VZ-3neo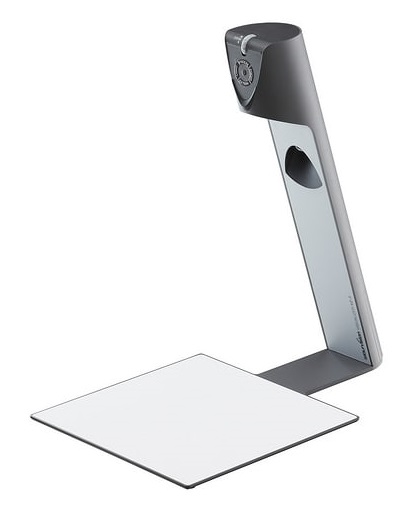 The VZ-3neo is a native 4K UHD Visualizer system, featuring the iconic WolfVision mechanical design concept, which incorporates the camera, LED light system and all electronic hardware into the Visualizer arm.
Newly engineered optical and electronic components maximise performance, and the unique design features a touchscreen control and preview monitor for maximum ease of use. With the VZ-3neo.UHD we set the standard worldwide for innovative, user-friendly, high-performance imaging systems.The V4K Ultra High Definition USB Document Camera features an 8 megapixel camera that offers astonishing high definition resolutions up to 3264 x 2448 for capturing the tiniest details of your materials without pixelation. Be it presenting live, modeling, scanning books, magazines, documents, QR codes, OCR text or archiving photos, the V4K is designed to accomdate a wide-range of use cases.
Product Information: User Manual
Using Wolfvision Visualizers with Zoom and Microsoft Teams
Document Camera: IPEVO V4K Ultra High Definition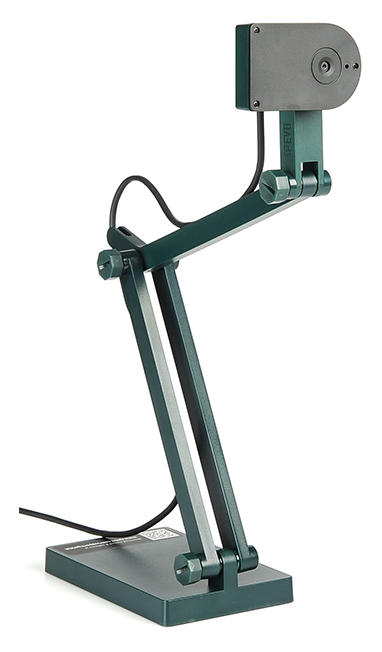 The V4K Ultra High Definition USB Document Camera features an 8 megapixel camera that offers astonishing high definition resolutions up to 3264 x 2448 for capturing the tiniest details of your materials without pixelation. Be it presenting live, modeling, scanning books, magazines, documents, QR codes, OCR text or archiving photos, the V4K is designed to accomdate a wide-range of use cases.
IPEVO V4K provides reduced latency to deliver both high frame rate and high resolution that allows you to enjoy silky-smooth live streaming with stunning clarity. You can stream at up to 30fps at full HD, or even up to 15fps at the highest resolution of 3264 x 2448.
IPEVO V4K features fast focusing speed that helps minimize interruptions when you're switching between different materials at high resolutions. It comes in very handy when you need to show and compare different materials for your lessons or presentations.
IPEVO V4K offers exceptional noise reduction and color reproduction make it a perfect presentation tool for darkened classrooms or conference rooms. You won't be getting distorted colors or pixelated images even in these dimly lit environments.
Certifed for Microsoft Teams, Zoom and most other video-conferencing solutions
Product Information: User Manual
Step-By-Step: IPEVO and Microsoft Teams
Software
For many instructors it may be rare that the cameras are used for anything more than video-conferencing: Zoom or Microsoft Teams However, there are software applications installed on each of the lectern computers that will provide some additional functionality if required.
Default Software for Cameras
Both the Mac and Windows operating systems provide default apps that will allow you to do some simple tasks. You can use these to: view what each camera is currently showing (you may want to do this before beginning a video-chat so you can reposition the room camera or other cameras), take pictures, or toubleshoot any issues you are having with your camera feeds. The applications shown below are the default camera applications for each operating system:

macOS: Photo Booth

Windows: Camera
Software for Document Cameras
All classrooms have either an IPEVO 4k HD or Wolfvision VZ-3neo document camera available. IPEVO offers some document camera tools that work well with both document cameras. We have installed the IPEVO Visualizer and IPEVO Visualizer LTSE (Windows only) on all lectern computers. Visualizer includes a wide-range of features and tools to help with your class presentations (split screen, reading aids, picture-in-picture, document scanning and more. Visualizer LTSE is an accessibility software application for document cameras and has features for keyboard accessibility, reading aids, among others.
IPEVO Visualizer
IPEVO Visualizer LTSE
Advanced Software for Cameras
If you need addtional features, you should begin by trying Open Broadcaster Software Studio (OBS) and/or Webcamoid. Both are cross-platform, open-source software solutions that have a devoted following online. OBS Studio is the more sophisticated and well documented of the two, and is a popular application with users who live stream. Webcamoid is a fairly intuitive application that receives positive reviews on multiple camera management.
Other software options exist. If you would like to request another software application, please send us an email.

OBS Studio

Webcamoid
Questions?
If you have questions, please feel to free to send us an email, give us a call, or come by our office: we are located on the third floor, #371 (next to the CVAD Student Computer Lab) of the CVAD Building.